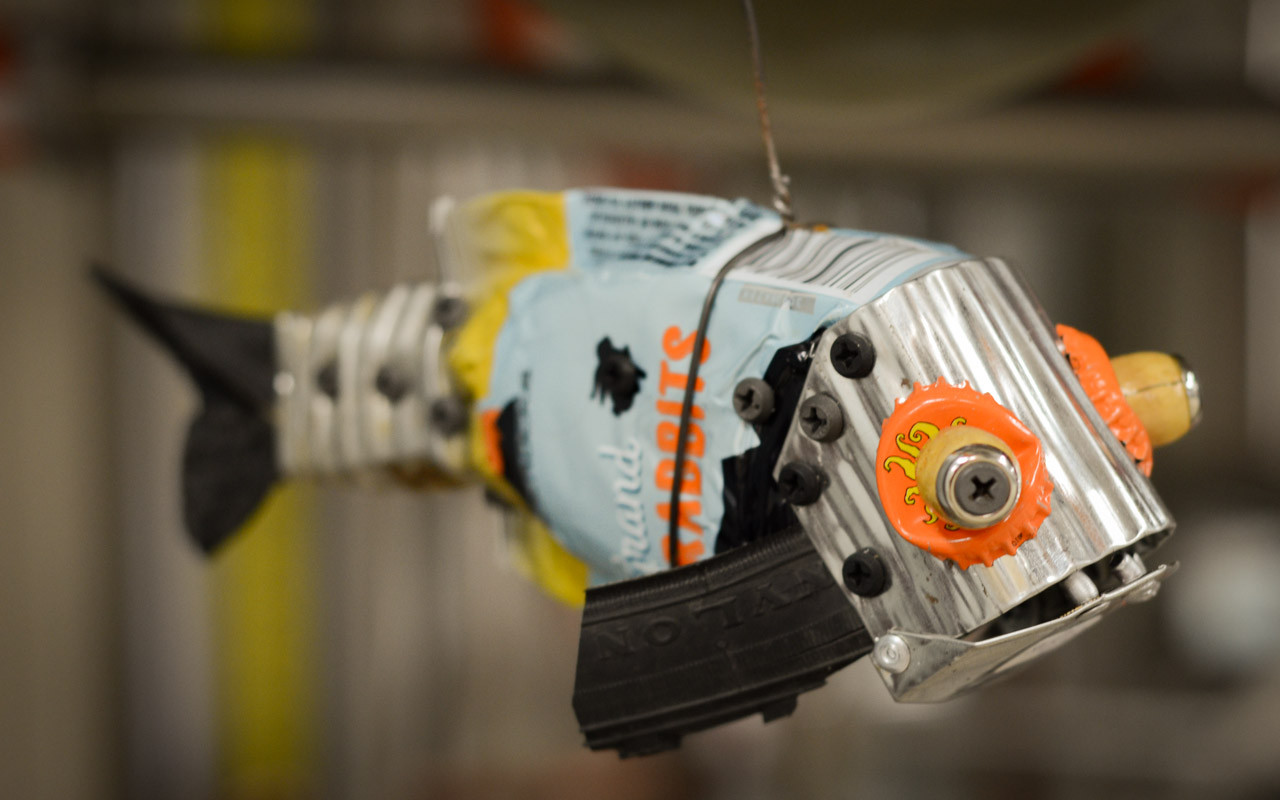 The Fish Can
Some people are content with recycling their empties, our friend Rich Branstrom would rather make funky artwork with his. Better yet, he will make them for you. Sleeping with the fishes has never been so rad.
These are unique, one of a kind pieces of art; the artist signs, dates, and records the outside temperature on each piece.
Each fish is handmade and the actual piece may vary slightly from the picture. But not much.